Flying to wherever you need to go
MAF offers charter flights to churches, mission organisations and NGOs to any of the serviceable airfields in Guinea.
If you require an all day charter or even a one-night stop on a return charter, MAF may be able to accommodate this. In special circumstances, MAF might be able to assist you with even longer trips. This depends on several variables, please contact us to find out whether we can assist you.
Image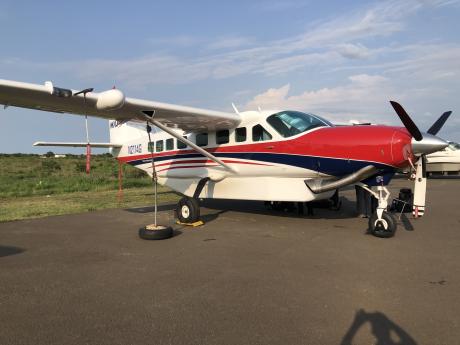 Photo: Emil Kundig
With our Cessna Caravan, shipping freight becomes more and more attractive. With a maximum payload of 1,000kg, the Caravan is capable of handling bulk freight even in awkward forms and shapes.
The cost for a charter flight is calculated on a per kilometer rate flown, plus landing and navigation fees and departure tax for each passenger.
If you would like to receive a quote for a flight request, please complete our Booking Form.