New programme in Guinea
MAF is delighted to have received the 'Convention d'etablissement' from the government of Guinea. This confirms approval for MAF to operate as an International NGO within the country. We praise God for this permission to proceed with serving the remote communities and missions in Guinea and are excited about the impact we can have. 
Image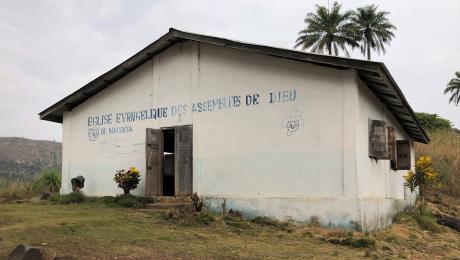 Photo: Emil Kundig
Church at Macenta
MAF Surveys
In 2018, MAF began researching ministry opportunities in Guinea, approaching several mission agencies and INGOs for input. The positive responses led to an initial survey trip later that year. Meetings were held with potential partners (churches, missionaries, NGOs) and government officials (Ministry of Transport, Civil Aviation Authority, airport management), with a view to formally assessing the potential scope for a future programme in Guinea.
The findings were unambiguous:
There appeared to be clear need for a MAF service in the country.
It was therefore agreed to position two MAF staff members in Guinea to gather more data and explore options for future ministry. They arrived in Conakry in February 2020. However, the COVID-19 pandemic delayed further research activity.
The second survey finally commenced in December 2020, with a focus on need in the northwest part of the country. Meetings with several agencies active in the Gaoual prefecture were held. A nearby airstrip at Sambailo was inspected.
A third survey trip in February 2021 included visits to mission stations and several mission hospitals: Mission Kissidougou, Mission Macenta, Hospital Nzérékoré, Hospital Beyla, Mission Gbenko (near Kissidougou) Faranah. Questionnaires were used to gather information from staff at each of these locations to ascertain the impact aviation support could have for their work. A number of (former) airstrips were also inspected for possible use by MAF in future.
Image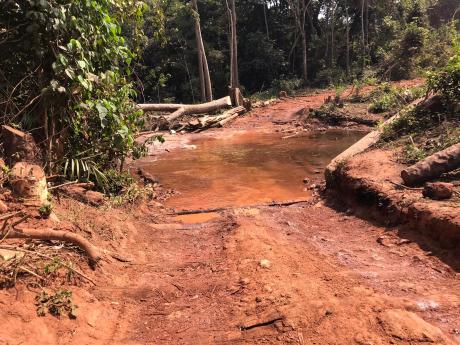 Photo: Emil Kundig
Traveling by road
Next steps
Having now gained approval from the government for MAF to operate as an International NGO, work is underway to set up this new programme. A Cessna 208 aircraft is ready for service and will be ferried to Conakry in the first quarter of 2022. We hope to begin flight operations within Guinea early in the second quarter of 2022.